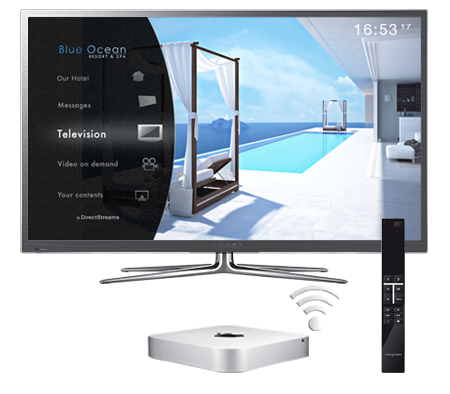 DSID PREMIUM based on Apple technology.
A unique experience that creates value through innovation.
Innovative design, enhanced by ultimate in room multimedia for peaceful and smoothing escape for you and your guests
IPTV & interactive hospitality solutions for high-end hotels
Intuitive & smooth interfaces
Speed & fluidity
Innovative & guest devices usage (Bring Your Own Device & Bring Your Own Content)
Graphical power – Full customisation
Reliability of the hardware
Stability of the OS platform
Embedded acces point and complete HSIA solution with captive portal.
Media Hub and full Computer native features.