COVID-19 & BYOD (Bring Your Own Device)
COVID-19 & BYOD (Bring Your Own Device)
In the face of the Covid-19 pandemic, which we have been facing since mid-March 2020, we give our full support and commitment to our hotel guests.
Today, May 11, 2020 is the first day of the deconfinement and many of our hotel customers have asked us to offer their guests access to hotel information and entertainment services from DirectStreams from their mobile devices (smartphone, tablet, …).
DirectStreams' DSOne service portal responds positively to these requests and allows hotel guests to access information and entertainment on their mobile devices, such as smartphones and tablets:
The hotel information portal with up-to-date information provided by the hotel (e.g. COVID information, city maps, restaurant menu, …).
A chat module allowing to communicate easily and efficiently with the hotel staff, but also with other guests who wanted to be visible on the chat, or to interact with the chat rooms proposed by the hotel.
An access module to live TV channels on its mobile device
An integrated telephony module allowing you to use your smartphone instead of your room phone.
A reservation module for ordering products or services with direct delivery to the room or to another part of the hotel.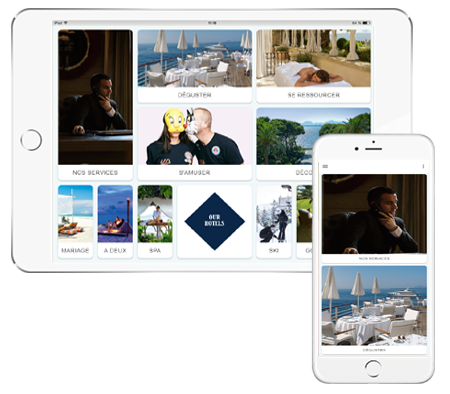 Connect your Guests, surprise them and offer them a quality experience.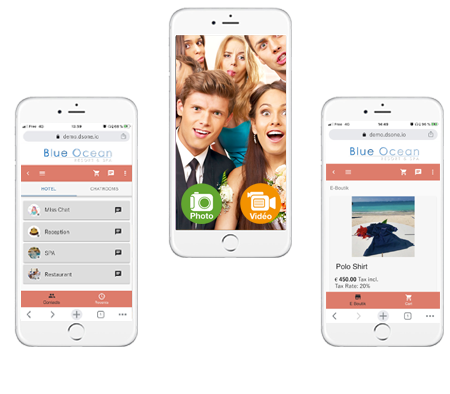 Surprise your Guests by offering them more innovative services such as Chat, Book & Shop, Photobooth, Sip Phone, Remote Control, …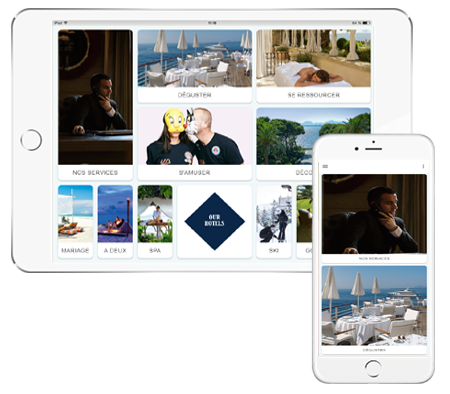 Connect your Guests, surprise them and offer them a quality experience.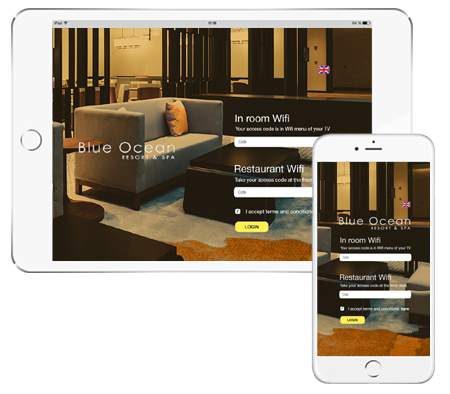 A complete Wifi portal for your guests and visitors.