Yoga in the hotel industry : a unique experience for wellness travelers
Yoga is the new trend for relaxation and wellness travelers. And hotels are catching on! More and more hotels are offering yoga classes to their guests to help them relax and regain their inner balance.
But are yoga classes in your hotels, without a teacher, possible? And what do hotels and guests stand to gain? We'll tell you all about it!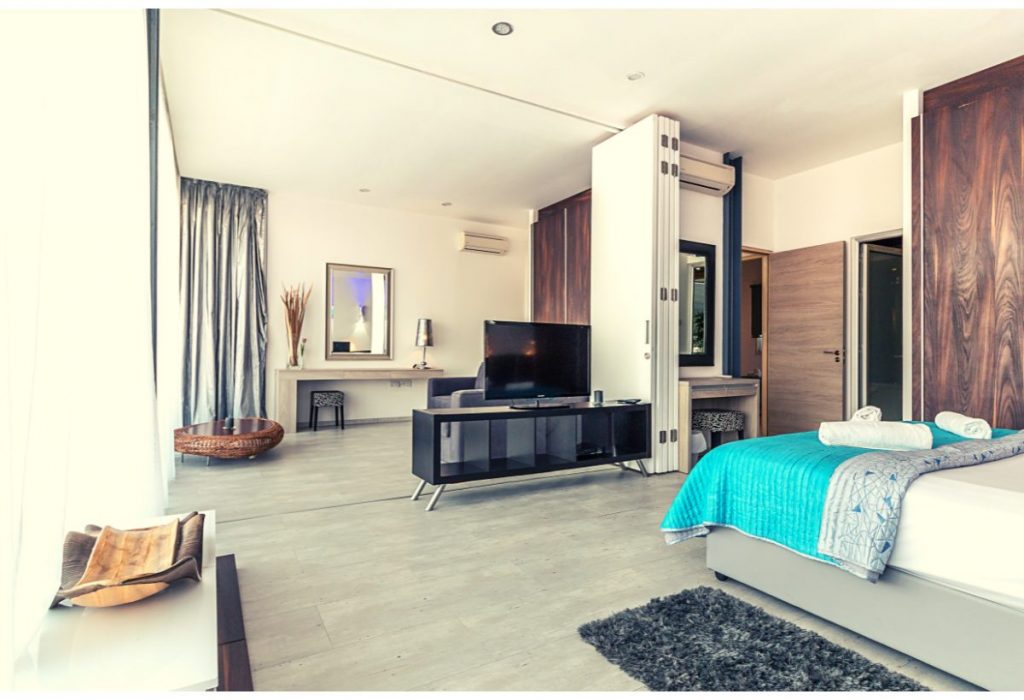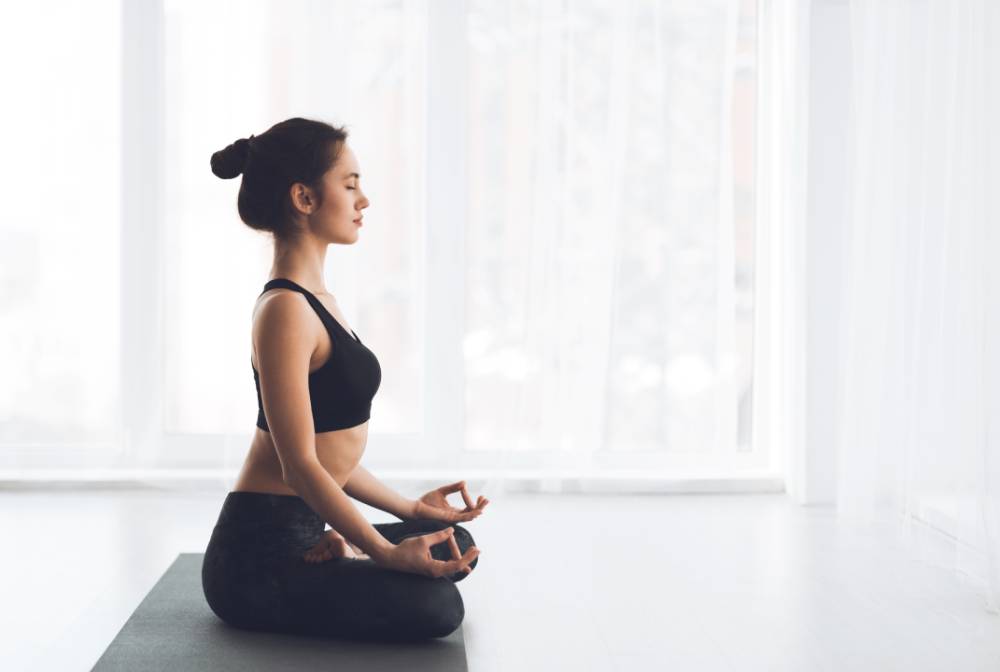 Are yoga classes in your hotels possible without a teacher ?
Yes, you read that right! Many hotels have implemented innovative solutions to allow their guests to do yoga at any time of the day without needing a teacher. But how's that possible? With virtual yoga classes available on in-room TV screens. Indeed, hotel guests can practice yoga on their own, following on-screen instructions. This solution responds to the needs of guests looking for well-being and sets your hotel apart from the competition by offering a unique customer experience.
That's why we are offering you an ideal solution through our content catalog. Do you want to enrich your offers and include relaxation for yoga lovers away from home? From meditation to relaxation, from well-being to hatha yoga, discover a complete catalog with different teachers. You will find exercises tailored to meet all the needs of your guests.
How hotels can benefit from yoga to enhance guest experience and improve guest satisfaction
Offering yoga classes in your hotel can benefit hotels in many ways. First, it helps meet the growing demand of guests seeking wellness and relaxation. In addition, yoga classes can enhance guest experience by providing an additional activity during their stay while reinforcing the hotel's brand image. Finally, by offering yoga classes on TV, hotels can save on the cost of hiring a teacher and offer a solution that is accessible to all. Build customer loyalty with increasingly interactive activities!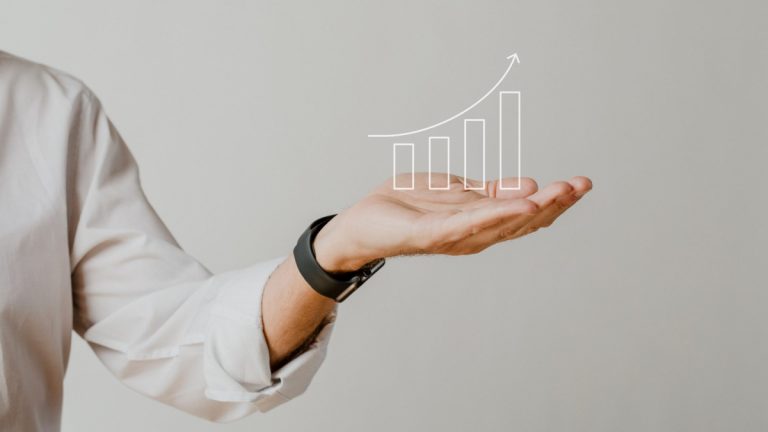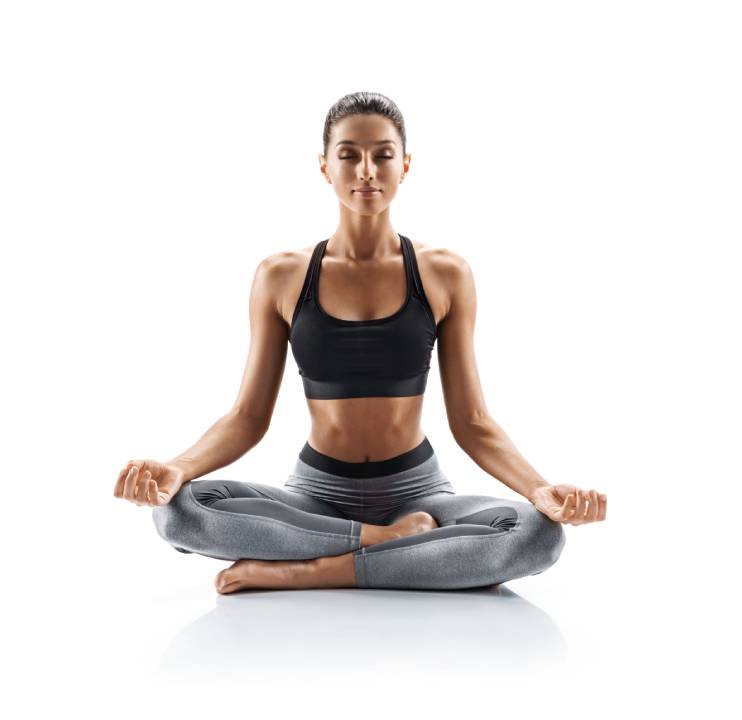 Guest benefits: how yoga can help guests relax, sleep better, and improve their mental and physical health
The benefits of yoga for clients are numerous. By practicing regularly, guests can relax, reduce stress and anxiety, improve sleep quality, and more. Yoga can also help improve flexibility, strength, and breathing and help relieve body aches and pains. Finally, in-room yoga classes allow guests to practice at any time of the day without leaving the room.
In conclusion, offering yoga sessions in your hotel is a way to meet the growing needs of wellness-seeking guests while providing a unique experience and enhancing your brand image. As for the guests, yoga is an age-old practice that can benefit their mental and physical health in several ways. So, allowing them to relax and re-energize on their own is a great way to ensure they have a precious moment. So, are you ready to try yoga in your hotel?
DirectStreams offers a complete yoga catalog for your hotels
At DirectStreams, we are committed to providing you with the latest and most innovative IPTV solutions. Here, we focus on well-being and its benefits.
We offer several types of video classes for your guests looking for a wellness break or for those curious to try yoga. Our yoga catalog is composed of short or long exercises with different categories: strength training, well-being, challenge, meditation, Ashtanga, etc. From their room, they can turn on the smart TV or the installed screen, and in a few seconds, start doing their yoga exercises.
With this comfort, gentleness and kindness, your clients will feel at home and be able to do a few sessions (10 mins or 40 mins, for example) at any time of the day!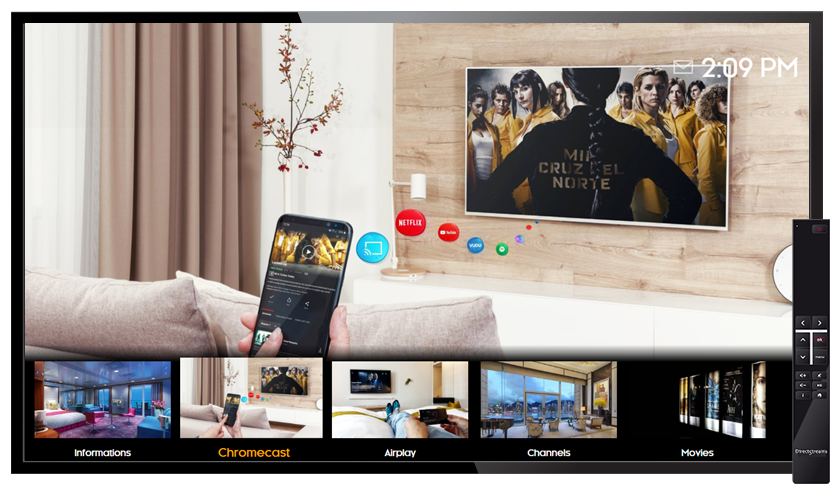 Our know-how at the service of your hotels