What is IPTV, how does it work and how do I implement it in my hotel?
What is IPTV ? Is it possible to bring TV back into fashion in hotel rooms? Yes, but how?
By using the latest IPTV solutions, you can turn your hotel's TV into a powerful communication tool for your guests. It's no longer just a decorative TV screen, but a way to personalize your guests' experience.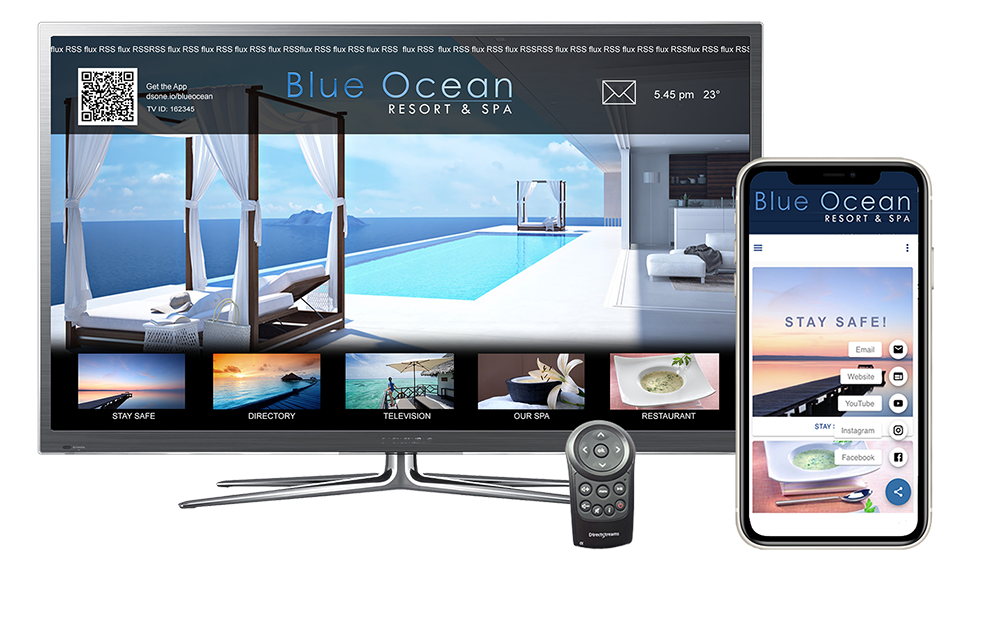 IPTV in hotels : a new dawn for television
Nowadays, we might think that television has had its day and may well be on its way to extinction. However, with the new IPTV solutions in hotels, it is once again becoming an essential element of communication and in-room entertainment for guests. With the constant evolution of technological trends, guests are opting more for the use of a smartphone or a tablet. Watching their favorite series on Netflix, an animated movie on Disney+ or entertaining themselves with YouTube videos would be more relevant than flipping through TV programs. Why waste time with the remote control?
For some time now, television has lost its usefulness. However, thanks to the new IPTV solutions for the hotel industry, in-room TV is rising from the ashes. It adapts to new customers and expands the diversity of functionalities to create an environment based on interactivity.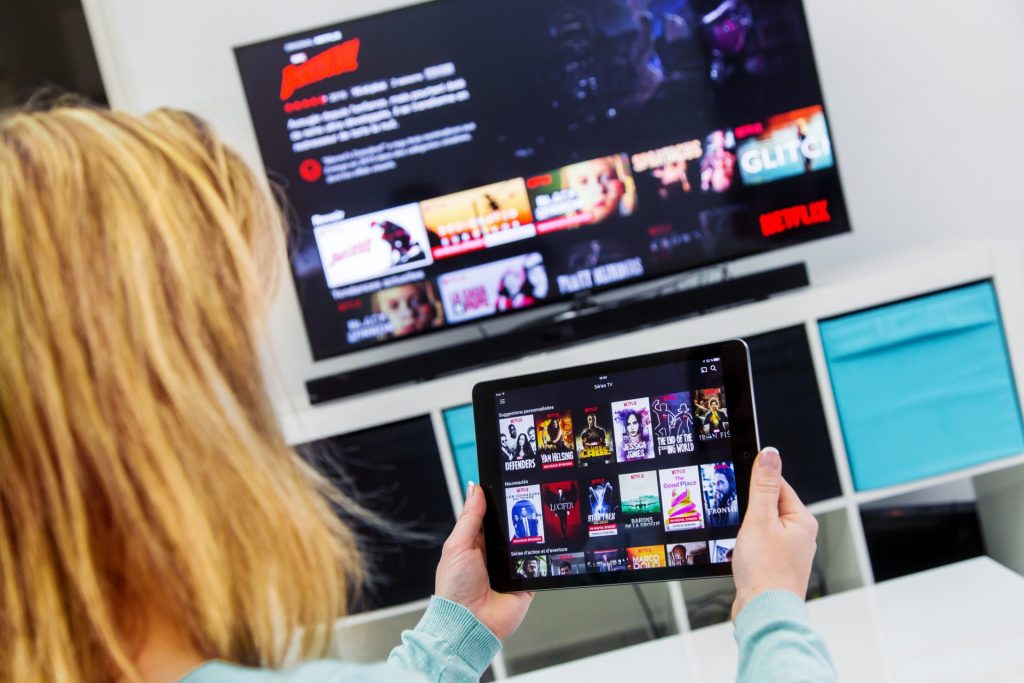 IPTV or "Internet Protocol Television" is a communication protocol that allows the transmission and reception of television services via the Internet or any other IP reception medium.
Furthermore, IPTV is used in the hotel industry to characterize a TV solution that offers the addition of intelligent functions to the television, including a customizable interface with the establishment's colors (logos, images, videos, fonts, etc.).
With an IPTV solution, the TV home portal can be customized by the hotel or used to communicate around an event during the stay (Valentine's Day, St. Patrick's Day, Easter, Christmas, etc.). The interface gives access to different services available via television.
Therefore, guests can watch their favorite shows at will and enjoy live programs like a traditional TV.
How does IPTV work in a hotel ?
A well-equipped hotel makes its guests happy. To achieve this, there is nothing better than efficient, high-performance and easy-to-use equipment. Every hotel must be furnished with high-performance multimedia equipment that meets expectations in order to offer quality service and provide added value to its guests.
When it comes to IPTV, the technology is based on the IP protocol, which means that it depends on a few key components : 
An underlying IP network infrastructure (Firewall, IGMP Switches and Middleware servers) 
IP terminals in the room such as Smart TV or Set-Top box (used for non-IP TVs)
Regarding the reception of TV channels, we can work on different types of infrastructure:
Either in Full IP: we will have an IPTV gateway that will convert satellite or terrestrial signals into IP signals in the technical room. Everything will be transmitted back to the Smart TV via the Ethernet/IP network, regardless of whether it's the portal, TV streams, etc.
Alternatively, if you already have a Coax channel distribution infrastructure and an existing headend, which you want to keep, we can absolutely keep it in place. Obviously, the result will be totally transparent for the customer, so they will be on the interface that you see on the screen, and when they go to the TV channels, we will perform the source switch between the IP part and the terrestrial part.

The advantages of IPTV in the hotel industry : mirroring and streaming (Netflix, Disney+, etc.)
Two expressions that summarize the performance of IPTV: flexibility and user-friendliness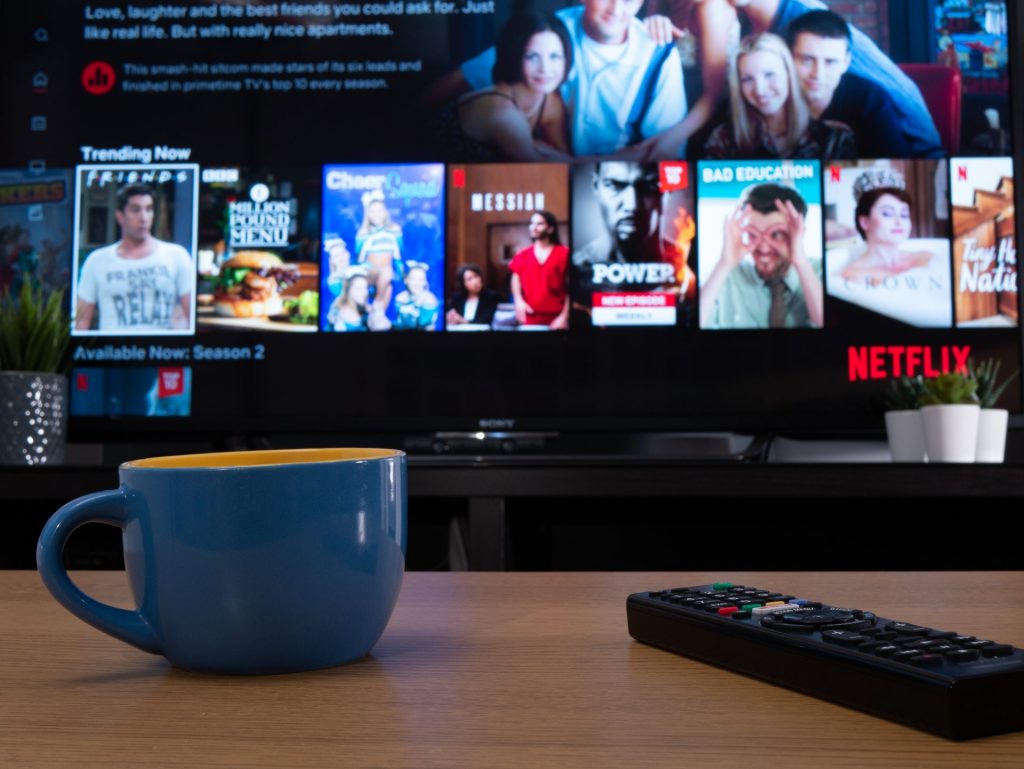 Advantages of content broadcasting :
– Mirroring : smooth simultaneous broadcast of different programs (TV, cell phone, PC, tablet, etc.). This function is useful because guests do not need to search from the TV. With their smartphones or tablets, they can connect and broadcast their content to the TV set in the room with a few clicks.
– Streaming : streaming platforms are very successful, especially with Netflix, Disney+, Prime Video, OCS, etc. Many users have an account in these different platforms. Allow your customers to always be on the lookout for the latest series and follow them during their stay. Using these applications does not require you to subscribe to them. Guests will be able to access the streaming directly via Chromecast. Absolutely no fees !
– Wi-Fi : a must-have technology that facilitates the process of connecting and using IPTV solutions. Not equipping your hotel with Wi-Fi is like tasting great champagne in a plastic cup, it's unthinkable ! We can help you find the right Internet service provider, Wi-Fi terminals, software and captive portal… just let us know what you need.
– Airplay and Chromecast : Airplay is an application that allows you to stream or share content from Apple devices on Apple TV, compatible smart TV or Mac. Your guests will love to use Airplay!
Chromecast is a connected device from Google that allows guests to comfortably access all their favorite entertainment from the hotel room TV. Let your guests "cast" !
Also check out our article on the benefits of Chromecast and Airplay
Customization and additional features :
– Interface TV : the visual appeal is essential for seducing guests, whilst the fluidity of the tool cannot be overemphasized. An aesthetic interface is nice, but it must imperatively be functional and easy to use. At DirectStreams, it is presented in grids (one graphic grid per section). You can choose the vertical menu with the menu tree on the left for example. Your customers will be able to navigate and enjoy the features of the product with the interactivity of our DS One solution (greeting message, direct message from PMS, group message, Group Management, VOD, Cast, Mirroring, PMS Interface, TV Channels, etc.).
> PDF, Slideshow, Videos, Audios of available media.
In addition, via our Cloud back office, you will be able to centralize and manage IPTV interface profiles for all hotels in the same group.
– Android, IOS, VOD : customers have various smartphones, android, iOS latest generations and want to have access to the best connection in hotels. With the range of IPTV services we offer, it is essential to provide Wi-Fi, VOD, Live TV, BYOD… for your hotel and keep your guests happy. Generally, packs of more than 90 movies in several languages are available in VOD with a monthly renewal done remotely on your servers directly (3-4 modified movies).
– Personalization of message and additional services : Propose to personalize TV interfaces to the hotel's colors or to match an event. For example : e.g., Valentine's Day, Christmas, themed evenings, etc. Also, make your reservation services available via the interface, before or during the stay, whether it is for a SPA service, relaxation or another activity within the hotel. The more you anticipate your clients' needs, the more satisfied they will be. The more they will be eager to check into your hotel and maybe make a future reservation !
Solutions by DirectStreams : benefits and easy installation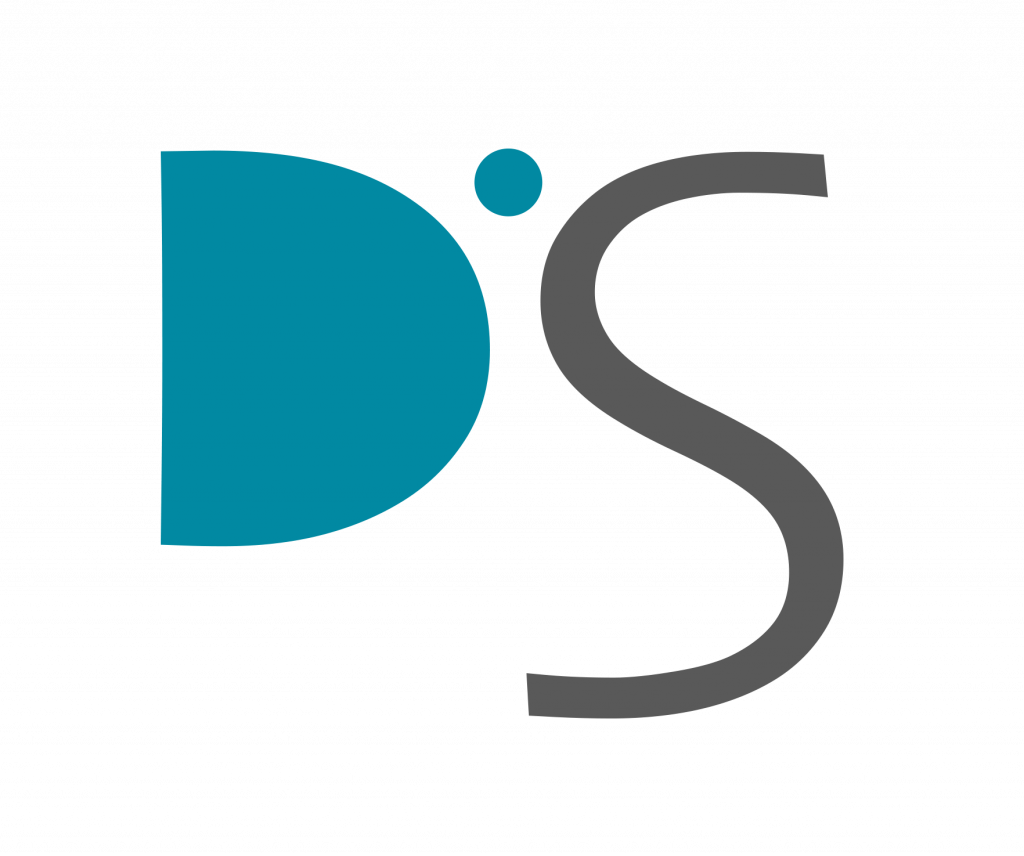 At DirectStreams, we offer innovative and easy-to-install solutions, such as DS One and DS First. That are : flexible, hybrid, simple, and dynamic.
Our solution provides a premium experience for your guests and allows them to connect through our Web apps.
Customized to match the colors of your hotel, the web portal offers a contactless application accessible through a QR code. Your guests can use the features with just one scan, one click, and one touch. So, they will have access to all your services from their mobile devices (iOS and Android) without having to download anything from app stores.
With this application, your customers will be able to prepare their stay by booking various services, organize their trip as they wish and arrive without worrying about on-site reservations. Without any hassle, they will board the plane with peace of mind. Access to the application is available both in the hotel and outside during the stay.
DS one offers a wide range of services to provide great customer experience including:
➢ Pre Check-in
➢ Virtual remote control
➢ Online Store
➢ Hotel information and special offers
➢ Product and service discovery
➢ Concierge service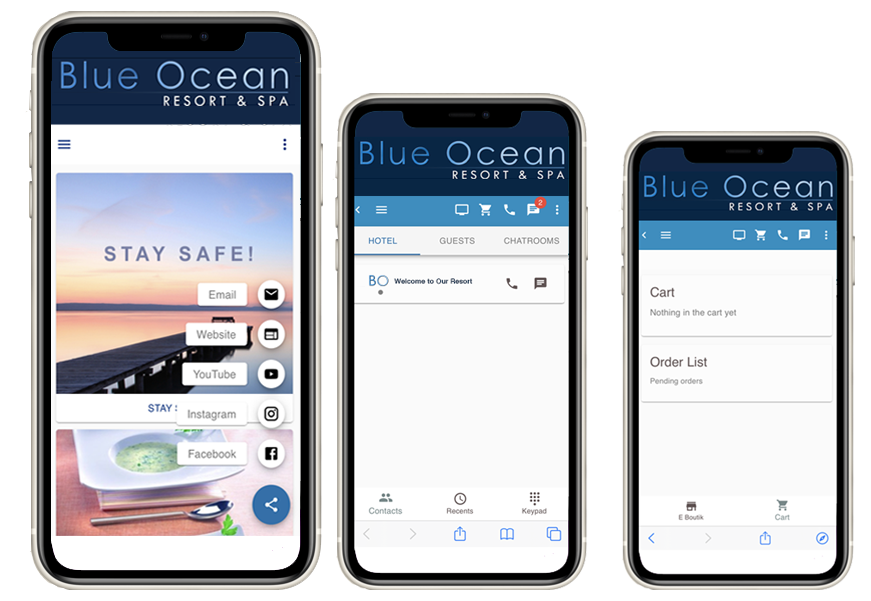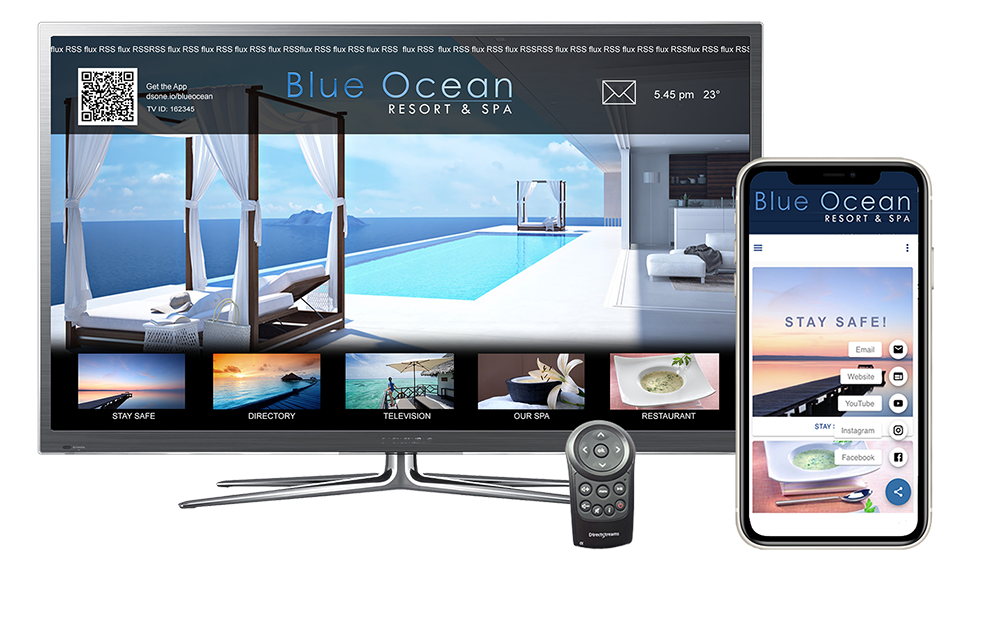 Interactivity is central to our solutions. Your guests will discover the wealth of your content and will not be able to do without your high-tech equipment.
With DS First, discover the ultimate entertainment experience for hotel guests.
In addition to DS One contactless services, your guests will be able to enjoy live TV channels, VOD movies and streaming services on the TV in their room. 
This service is a brand-new combination of an in-room IPTV solution with an interactive captive portal and a WebApp for your guest's mobile devices.
DS First is all about guest satisfaction!
Integrated Google Chromecast
Integrated AirPlay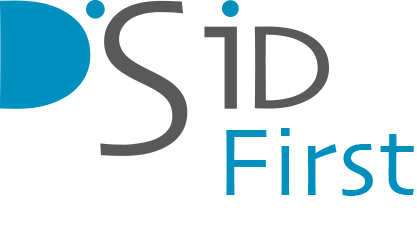 This solution features four highlights that are guaranteed to deliver customer satisfaction to your guests:
– Unlimited and personalized entertainment: your guests will enjoy their favorite channels, streaming services in all serenity. You won't need to subscribe to any platforms.
– Centralized configuration and management
– Unforgettable experience: Your guests will be able to use Chromecast and Airplay without ever seeing them, in a matter of seconds!
– Unbeatable return on investment: no need to equip every room, use 15% of devices to serve as many guests as possible.
With DS First, maximize quality and save on quantity.  
Why opt for our solutions ?
At DirectStreams, we focus on quality and guarantee the best experience for your customers. Our digital solutions are built to help hospitality companies meet their customers' needs, build loyalty and increase business.
Then, our products are fully customizable through our Digital Hub back office. You also benefit from 24/7 remote support.
To learn more, feel free to visit our website: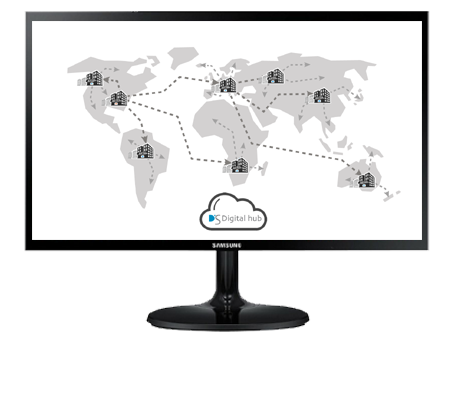 Satisfied customers equal regular customers, and that's just the beginning.
But that's not all.
Feel free to contact us and participate in our demonstration at our showroom or remotely. We will then be able to project the content of the solution in your room as if you were present, knowing that the interface can be customized via our Cloud back-office. A new unique and friendly adventure awaits you with DirectStreams.
So are you curious to discover what our solution and interfaces look like ?
Our know-how at the service of your hotels